Prêt Pour Aider is here to support you during difficult financial times. We've all been there! Our straightforward and accessible no-credit-check loan application can help you get back on your feet. We offer a wide range of loans and understand that every minute counts.
Our team is here to help!
Although the loan application process at Prêt Pour Aider is done without a credit check, your application will be submitted to analysts to ensure we are the right match for your needs.
The analysts will review your profile as quickly as possible so we can get back to you with an answer and, if applicable, information about the next steps.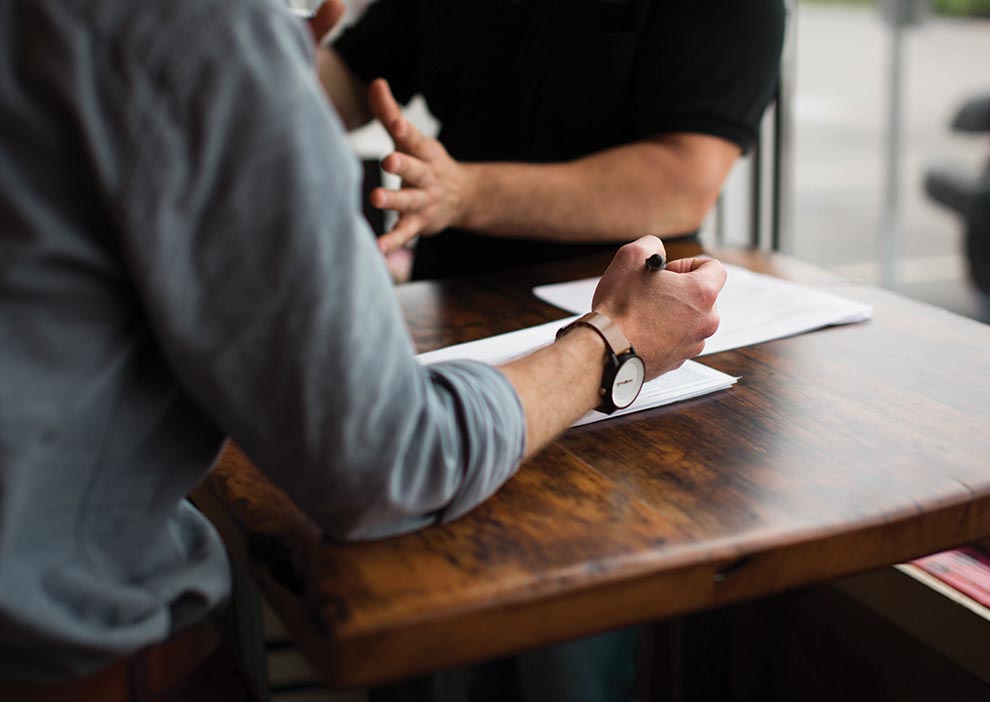 Basic Loan Application File Analysis
Prêt Pour Aider submits your online application forms to an external firm to analyze your file. This analysis is done with complete confidentiality and won't impact your credit report in any way. Analysts will review if your profile matches the following elements:
You must be a Canadian resident;
Candidate must be 18 years of age or older;
 A stable job for more than 6 months is required;
Candidate must have a valid Canadian bank account;
You cannot have multiple active loans with companies similar to Prêt Pour Aider;
 Candidate must have an average net income of $1200 per month;
You cannot intend to declare bankruptcy.
Beyond the above requirements, Prêt Pour Aider's mission is to help people get back on their feet. Financial difficulties happen to the best of us. Our goal is to help people from all walks of life get back on the road to financial freedom, regardless of bad credit history.
Having a bad credit score or credit rating doesn't mean you can't get credit for a personal loan.
Looking for support during a difficult financial time? Reach out to our team today for more information on no-credit-check loans.
No Credit Check Loans Are Available (Even For Small Amounts)
Why Prêt Pour Aider is The Ideal Solution For a Small Loan?
It's often difficult to get a small loan from a financial institution. Traditional institutions don't offer personalized loans and usually, only have specific amounts available. Beyond the complicated application process, traditional lenders aren't necessarily considering your needs and unique situation.
Avoid the arduous application process of traditional institutions and partner with Prêt Pour Aider to get back on the road to financial freedom. We're focused on the future; we won't be considering your past poor credit history.
With Prêt Pour Aider: Get Your No Credit Check Loans ASAP
Once your loan application is submitted to analysts, you can expect a same-day response. We know how stressful and difficult financial situations can be and that time is of the essence! If you require financial assistance, please contact us to find out more
Prêt Pour Aider guarantees you'll receive your no-credit check loan within 24 hours of approval.
What are the small loan amounts offered by Prêt Pour Aider?
Prêt Pour Aider offers a range of small loans ranging from $500, $700, and $1000 up to $1500. We understand that life experiences and financial stresses happen at different scales, which is why we try to offer more significant variability in our no-credit-check loans.
All loans are repayable over a 3, 4, 5, or 6-month period to ensure greater flexibility in your journey back to financial freedom.
Our difference
Easy Online Application
To serve our clients as best as possible, we've created an online application form to facilitate no-credit-check loans. Ensure you have the following elements for your application:
An up-to-date traditional bank account statement
Two recent pay stubs
A valid Canadian bank account
Your valid identification card
Proof of residence
A void check
Once you have gathered all these documents, Apply now online! You'll get a reply within 24 hours and will have your money in no time. Your financial rehabilitation starts today.
At Prêt Pour Aider, We Prioritize Urgent Requests
Many of our customers feel discouraged due to the lack of support offered by traditional institutions. At Prêt Pour Aider, we aim to process your online application form as promptly as possible to support you during difficult times.
To accelerate the application process, ensure that you are familiar with all the essential information about our online request process and have the required files on hand.
If you have any questions, you can reach Prêt Pour Aider's team by email, phone or even text messages 24h per day.
Competitive Rates And Fees
Prêt Pour Aider holds a money lending license issued by the Office de la protection du Consommateur. By facilitating the application process and serving a clientele which often cannot gain support from traditional institutions, we are proud to offer competitive interests of 20% (APR).
If rare cases of a failed payment or breach of contract by the customer, the customer will be charged an additional amount equal to 20% of the capital owed to compensate for damages and extrajudicial fees covered by Prêt Pour Aider.
Please note that a mandatory membership fee of 20$ per week applies to all no-credit-check loans.
To ensure smooth collaboration, ensure that you have the valid requirements to reimburse your loans and avoid future penalties.
For additional information about our membership, procedures and contract, please contact our team today.
Prêt Pour Aider: Your Partner Towards Financial Freedom
At Prêt Pour Aider, we value efficiency, confidentiality and professionalism. We aim to offer temporary support during your most challenging times so you can overcome any financial hardships. At Prêt Pour Aider, we focus on the future.
Get help today!